Over time, people's perception towards travelling had been changing and with new operations and ideas, there are better ways to do so. Of course, stories won't make sense because you are probably here to know the most suitable deals for Pune to Mumbai cab.
-Pune is one of the most common journeys one may take up. Apart from the localities, travellers from various other places are keen on taking up this weekend gateway. Whether consider modernism or natural lure, the places are rich in everything that could let you have a good break from stressful lifestyles.
|   Type of Car | Pune to Dadar Drop / Pickup | Pune Dadar Return |
| --- | --- | --- |
| Indica / Wagon R | 2600 | 5200 |
| Toyota Liva / Swift | 2700 | 5600 |
| Hyundai Xcent Prime | 2900 | 5620 |
| Etios (Diesel) | 3500 | 6000 |
| Ertiga | 3800 | 6620 |
| Innova Crysta | 5500 | 8620 |
There are numerous different ways to reach these places and explore the various attractions here. You may take up a bus from the next stop or even step on to the locals. But then you end up making everything a mess. You'd rather want your holiday to be spent relaxing. Taking up a cab is far more acceptable in that case.
Even if it's not a holiday, consider the hassle you may create for work by opting for any other means of travel. Delays may be all you attract. Instead, you can book cabs from Mumbai to Pune or vice versa and at least be where you want, on time.
Book Mumbai to Pune Taxi at Cheap Price
We know you want to keep things and events running well. Also, we understand the urgency of keeping it equally safe and economical. With perfectly set packages as per your requirements, we make sure that our services serve your expectations aptly. Our Pune Mumbai cabs will accompany you to your destinations irrespective of the distances involved.
may call on to us for travelling from one city to another or move within any one of them, exploring or reaching out to places of your choice. Our full-service car rental services are just perfect to meet your needs well in any ways possible. You want services that are convenient, efficient and fast workings along with being reasonable. And of course, our cab services bring all of it to you at once. We take pride in the excellence of the services we deliver.
Taxi Service from Mumbai-Pune and around
Situated at a distance of about 150 kilometres from one another, both Mumbai and Pune hold on to some extremely mesmerizing attractions. Choosing to visit these for this weekend break would be a great decision indeed. Here are some of those you may consider: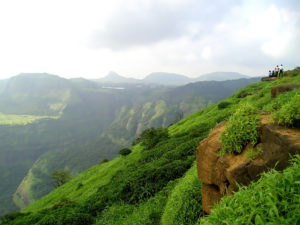 Lonavala: this is probably one of the most popularly visited places in Maharashtra. Situated at an altitude of 622 meters above sea level, the place will let you witness some of the most splendid lush views around. The Buddhist rock-cut caves in Karla are also a great attraction here. You may spend time exploring the historical ruins at Rajmachi fort, and cherish the panorama at waterfalls during monsoons.
Pune: Pune keeps up its pride being the second largest city in Maharashtra and probably the one that's perfect for a memorable nightlife here. Apart from its urban surroundings, there are several popular attractions that are generally considered by visitors. Alluring some major temples dedicated to the Hindu deities Shiva, Vitthala, Vishnu and Kartikeya; Parvati hill is a must visit hillock. The Shanivarwada fortress is another greatly considerable place to explore that will let you attain some good historical insights of the glorious Maratha Empire.
Along with places to travel and explore, there are some great places to eat at. Our experienced drivers will guide you through the best places bringing in the possible best for you.
Airport Pick/Drop Services from Mumbai to Pune
Our Mumbai Pune Cabs are not just meant for intercity journeys. They will rather help you well even to drop/pick you from the airport. We care that you prioritize punctuality in your routine and we make sure to set our services accordingly.
Getting your drive booked in advance will probably make things easy and clearer. And no reason would be more apt to convince you to try our Pune Mumbai cabs. You will surely want them over and over again. Rather than waiting at the stops for a local bus or other vehicles to pick and drop you to the desired locations, getting a cab booked is way better.
Services that Excel
Not only the best packages but our team also comprises the best drivers and other staff. With properly trained and licensed drivers you can be carefree about your drives being safe and reliable. Along with excellent services we make sure that all the desired services are available to you at the most reasonable prices.
• Prompt, reliable and safe services
• Customer friendly
• Licensed and experienced drivers
• Car speed and location tracking on Android devices.
• Booking possible online and through phone calls.
• Competitive Pricing
• 24/7 service availability
You may compare various service packages and Pune to Mumbai cab fare and step onto the most suitable services. Cab rides with allied car rentals would probably make travelling convenient, comfortable and economical for you.
Reasons to Choose Allied Car Rental
Safe, Reliable, and Prompt Service
Friendly Customer Service
Experienced and Licensed Drivers
Car Speed and Tracing Location is Available on Android Devices
Phone and Online Booking is Available
24/7 Service
We have an Excellent Reputation
Competitive Rates
Contact us today to book a journey from Mumbai to Pune. Our booking agents will be pleased to take your call.